Reply To: Ask-me-anything-Wednesday: Digital Competences for Entrepreneurs
August 16, 2023 at 3:48 pm
#971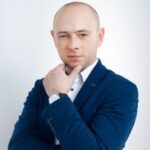 MACIEJ MARKOWICZ
Participant
Topics: 0
Replies: 3
Total Posts: 3
Dear Learners,
nice to e-meet you!
As one of your trainers in the digital competences course, I am available throughout today to answer your questions, find out about your thoughts, opinions, ideas or even challenges in relevance to digital entrepreneurship.
Today I would like to share with you information about visual digital content.
The majority of people consider themselves visual learners. Without visual content, you're missing out on a huge percentage of your audience. Visual content helps to attract eyeballs, drive traffic and increase engagement. Visual assets support searcher intent by grabbing readers' attention, providing additional context, and clarifying concepts for visual learners. Plus, visuals make web pages look fun and inviting. Even text-heavy assets like white papers can benefit from data visualizations and branded imagery.
Are you a visual learner?
Do you use more visuals in your communication?
Let's exchange opinions!
Just so you know, the last ask-me-anything-Wednesdays is on the 23rd of August.
Let's keep in touch,
Maciej from Danmar Computers, Poland